Schal aus Schafwolle, nachtblau
Product features
Sheep wool is warm and insulating, but at the same time breathable and moisture regulating. This means that it is able to wick moisture away from the skin and keep the body warm and dry. Sheep's wool is also durable and resistant to wear, making it well-suited for clothing that is worn frequently. It also has natural antibacterial properties that help reduce unpleasant odors.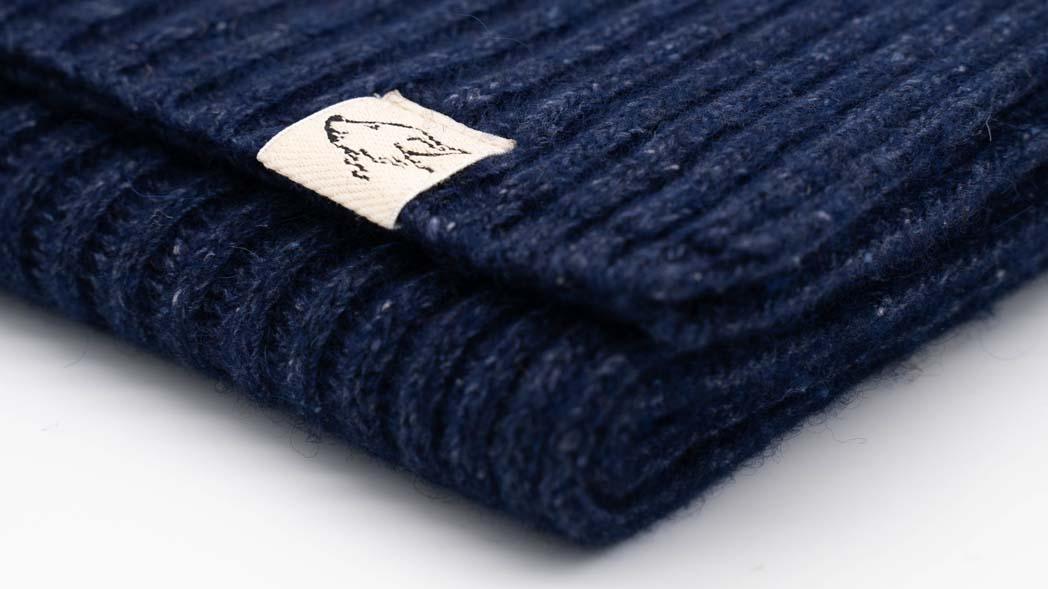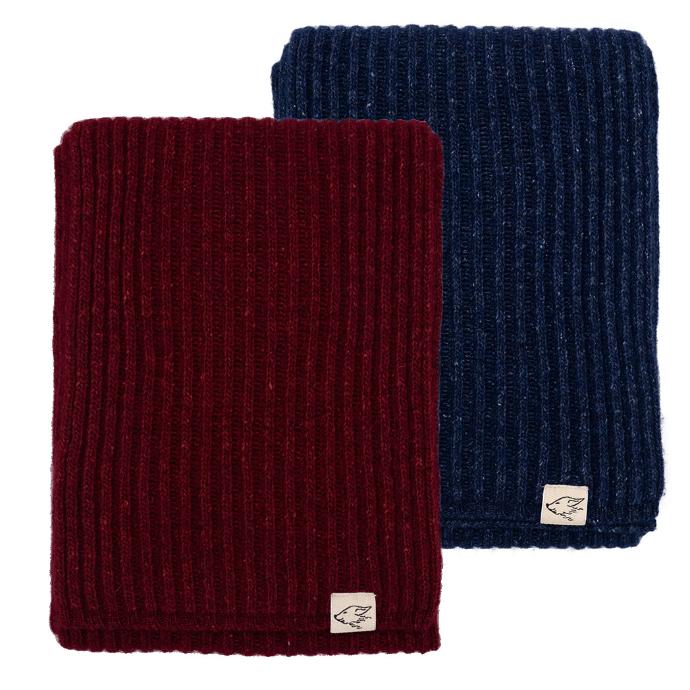 A colorful spectrum of colors

Our beautiful scarves made of sheep's wool are available in various bright colors similar to the assortment of socks. We are gradually expanding the range.
---
Durability & Care

Wool textiles can be washed less frequently, often airing out is sufficient. If necessary, gently wash by hand in lukewarm water. Shampoo can be used as a cleaning agent. To dry, place between towels and lay flat. Do not wring out or place in dryer.
How many Mongolian sheep are there?

Sheep are everywhere in Mongolia as they make up 60% of the livestock - that's almost 32.2 million animals. For Mongolian herders, the versatile animals are particularly useful. Their wool warms their feet, protects their yurts, and feeds the family year-round. But the traditional lifestyle and flocks of sheep are threatened by dry summers and harsh winters. Increasingly, nomadic families are choosing to move from the countryside to the city for financial reasons. This is another reason why it is important to us that shepherds and producers can live from the sale of their wool.

When are sheep shorn?

In the winter time, the thick wool coat protects the sheep from freezing. When the snow melts and temperatures rise, they are sheared by their shepherds and their families. Their wool is sorted by color and quality and sold to wool traders in early summer. The sale of the wool is an important source of income and ensures the next wintering.
How do sheep and nomads live?

Anyone looking for a flock of sheep on the steppe will first recognize them as many black and white dots appearing on the horizon. A normal flock of a hundred to a thousand sheep and goats is released in the morning and spends the whole day searching for pasture grass in the vast steppe landscapes. Experienced herders can call their animals with a whistle and drive them back to the yurt towards evening.

Ihr dynamisches Snippet wird hier angezeigt ... Diese Meldung wird angezeigt, weil Sie weder einen Filter noch eine Vorlage zur Verwendung bereitgestellt haben.
Das könnte dir auch gefallen

Ihr Dynamic Snippet wird hier angezeigt... Diese Meldung wird angezeigt, weil Sie weder einen Filter noch eine Vorlage zur Verwendung bereitgestellt haben