 Beanie aus Kamelwolle, braun
Wollmütze aus 100% Kamelwolle - Made in Mongolia.
1
--- Kamele durchstreifen die weiten Landschaften der Mongolei bis hinein in die Wüste Gobi. Ihre Wolle ist etwas ganz Besonderes: Sie kratzt nicht, ist hautfreundlich, anschmiegsam und wird von vielen Allergikern sehr gut vertragen.
---
14-Tage Rückgaberecht

Versand: 2-3 Tage
Product properties
Camel wool is skin-friendly and cuddly, particularly warm, soft and acts temperature balancing. These stylish caps are made of pure camel wool and are therefore particularly light. Exactly like our camel wool scarves, the hats are made in a grooved knitted pattern. The folded brim can be adjusted individually and can of course be omitted completely. The size can be taken from the size chart below.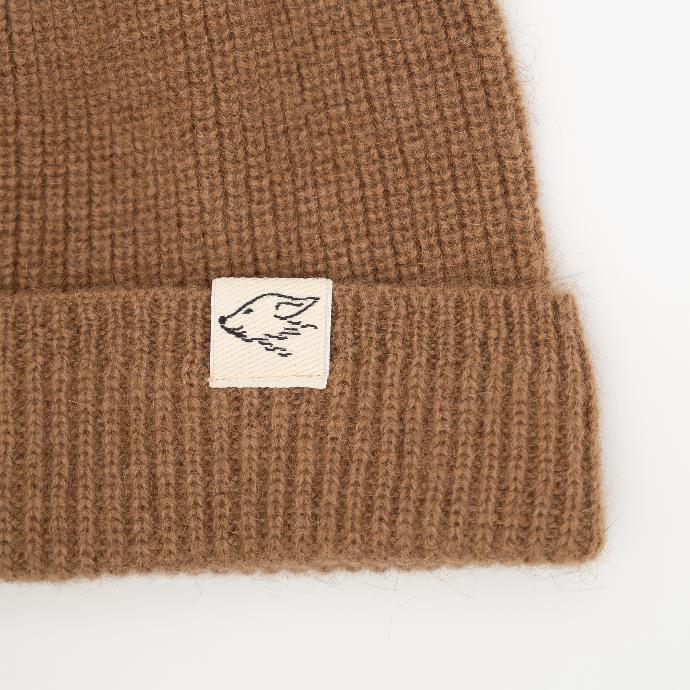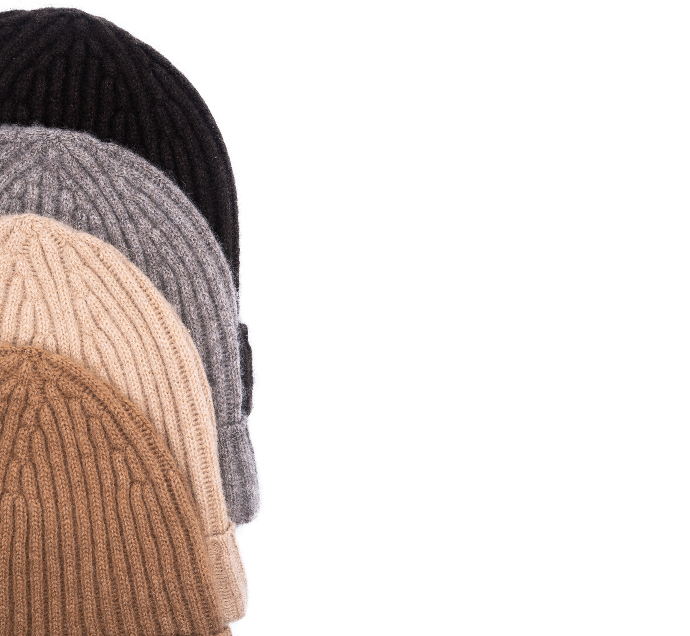 A natural color spectrum

Camel wool is difficult to dye , therefore our camel wool products are exclusively available in the beautiful natural colors of camels - beige and brown.
---
Durability & Care

In general, woolen textiles should be washed less frequently than synthetic or cotton products - it often helps to air them out. You can wash them carefully by hand in lukewarm water without any problems. If necessary, normal shampoo can be used as a detergent. To dry them, it is best to place them between two towels and gently squeeze them. Then let them dry lying down, so that they do not wear out. Under no circumstances should you wring out the products or put them in the dryer.
Tipp: If the caps stretch a little, it helps to wash them as described above - even without shampoo. This will help them return to their original shape.

How many Bactrian camels are there?

472,000 camels roam the vast steppes of Mongolia, a country, four times the size of Germany. There is probably no better life for these for these two-humped bactrian camels. Yet their habitats are threatened by desertification and climate change. Therefore, the income from camel hair sold is an important source of livelihood.
When are camels shorn?

When winter temperatures drop as low as -40°C, camels have grown themselves a thick coat and fat reserves to protect themselves. But as soon as the snow is replaced by the summer heat of over 30°C, the camels automatically lose their thick fur. In early summer, the camel herds are therefore shorn by their nomadic herders. The camel hair is then sold in Ulaanbaatar, processed and made into cozy camel wool products.

How do camels and nomads live?

Camel breeding is a family task. In the southwest of Mongolia, traditional nomadic families take care of their camel herds. The animals walk several kilometers every day in search of food. When work is called for, everyone has to pitch in - from the youngest son to the grandmother. And when there is no more fresh grass, the yurt is packed up and the camel herders move on.
This is a preview of the recently viewed products by the user.
Once the user has seen at least one product this snippet will be visible.
Zuletzt angesehene Produte

To install this Web App in your iPhone/iPad press
and then Add to Home Screen.