 Mütze aus Yakwolle, yakbraun
Wollmütze aus 100% Yakwolle - Made in Mongolia.
1
--- Yaks bewohnen die mächtigen Gebirgsregionen der Mongolei. Ihre Wolle hält dich jederzeit warm und ist besonders fein und flauschig, kratzt nicht und wird von vielen Allergikern sehr gut vertragen.
---
14-Tage Rückgaberecht

Versand: 2-3 Tage
Product properties
Yak wool is our warmest, fluffiest and most highest quality raw material. Since the wool is spun from the fine underhair of yaks spun, the products have a similar wearing comfort like cashmere. These stylish hats are made of pure yak wool and are therefore particularly warm and fluffy without scratching. Also like the scarves made of yak wool, the caps are made in a grooved knit pattern. The folded brim can be adjusted individually and can also be omitted completely. The size you can see the adjacent size table.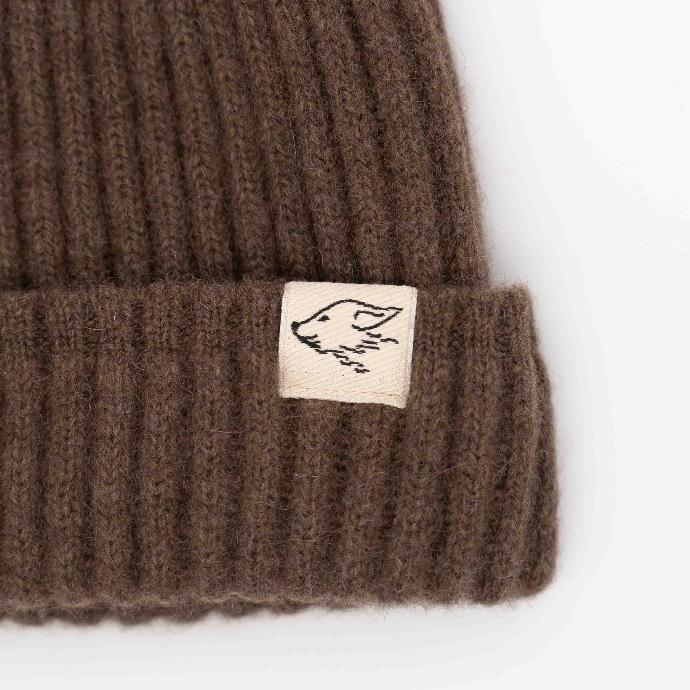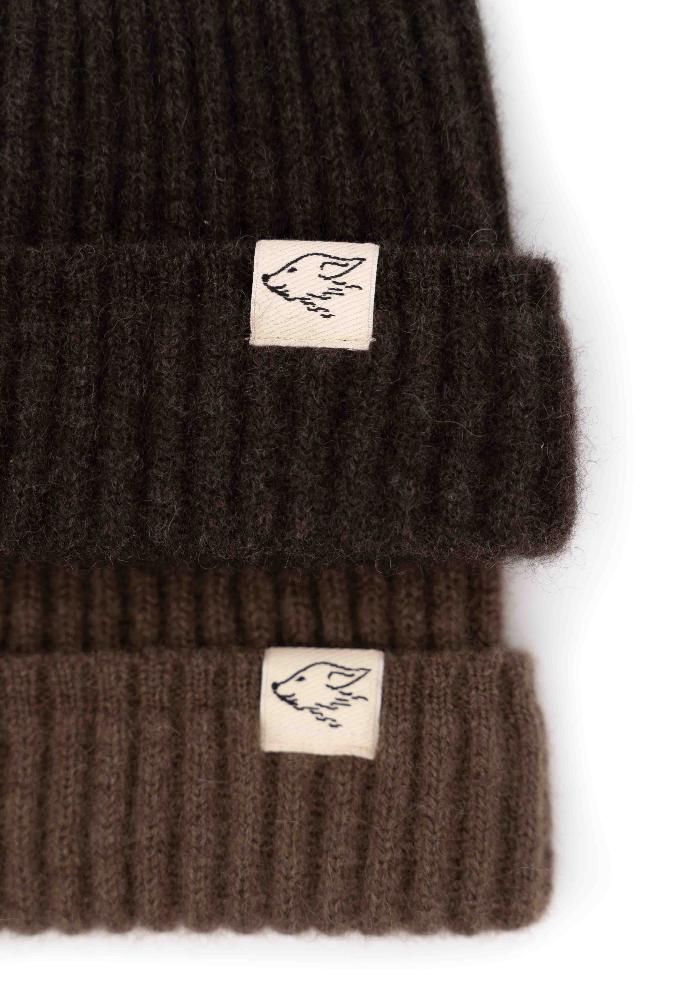 A natural color spectrum

Yak wool is difficult to dye. Therefore, yak wool products are available only in the beautiful natural colors of the yaks - light gray and dark brown.
---
Durability & Care

Yakwolle ist die feinste unserer Wollarten und damit auch am empfindlichsten gegenüber Reibung. Bei unseren Yakwollsocken steht die Gemütlichkeit und die warmen Füße im Vordergrund. Sie sollten vorwiegend zu Hause getragen werden, am besten auf der Couch oder als Bettsocken. Das Tragen in Schuhen führt dazu, dass sie sich schnell durchlaufen.
Yakwollsocken sind die perfekten Bett- und Sofasocken. Sollen die Socken regelmäßig in Schuhen getragen werden, empfehlen wir unsere Schafwollsocken.




How do yaks live in Mongolia?

Yaks love rocky plateaus and cold temperatures. With their dense shaggy body hair, they stay warm even in Mongolian winter temperatures as low as -40°C. Mongolia has about 1 million yaks in a total of 13 provinces. This gives Mongolia the second largest yak population in the world after China. Yaks are found in the mountainous areas of the Gobi Desert such as Bayankhongor, Zavkhan and Gobi-Altai provinces. The wild cattle were domesticated only about 3,000 years ago and to this day they can be very temperamental despite their laziness.
How do nomads and yaks live?

The grazing livestock play an important role in the life of the nomadic population - not only in Mongolia, but in all of Central Asia. Their fur, fat and meat are important sources of livelihood and income for nomads. source of income for nomads. But most of all animals are used for riding and pack animals. In the process, yaks shoulder the yurts, water tank or fuel for their nomadic herders across the vast Mongolian landscape.
This is a preview of the recently viewed products by the user.
Once the user has seen at least one product this snippet will be visible.
Zuletzt angesehene Produte

To install this Web App in your iPhone/iPad press
and then Add to Home Screen.