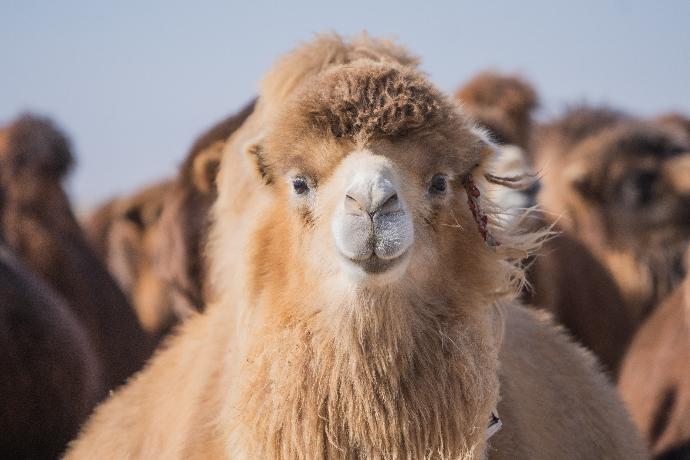 Our story starts in 2015, but...
... we changed our name and branding in 2022. Before we tell you how steppenstrolch came to be, we have to tell you about little joyful camels, zoom calls in the Gobi desert, and an email from a big American corporation.
In February 2022, Malte and Lennart were visiting our producers in Mongolia. While traveling through the Gobi desert, we received an email with an accusation of "trademark infringement". A large American corporation owning some brands accused us that our current name and logo would violate their trademark. We were shocked, sitting in the living room of a Mongolian friend in the middle of the desert while our lawyer explained the situation to us via Zoom. It was obvious that we could not afford a lawsuit, but we also did not want this issue to sink us.
The past 6 years of our work shall not be for nothing...
From an idea to the first order
It all started with a longer stay abroad of our founder Malte in Mongolia. Traditional camel wool socks kept his feet warm during his internship in the icy winter in Ulaanbataar, and the enthusiasm for Mongolian wool products was born. On his flight back to Germany, Maltes backpack was filled to the max with camel wool socks, so that family and friends were perfectly equipped for cold days.

Their feedback was outstanding and more supplies were needed soon. Over a beer with friends on the town hall square in Aachen, an idea was born to start a company himself. So the geoscientist Malte became a sock dealer and our initial brand was born.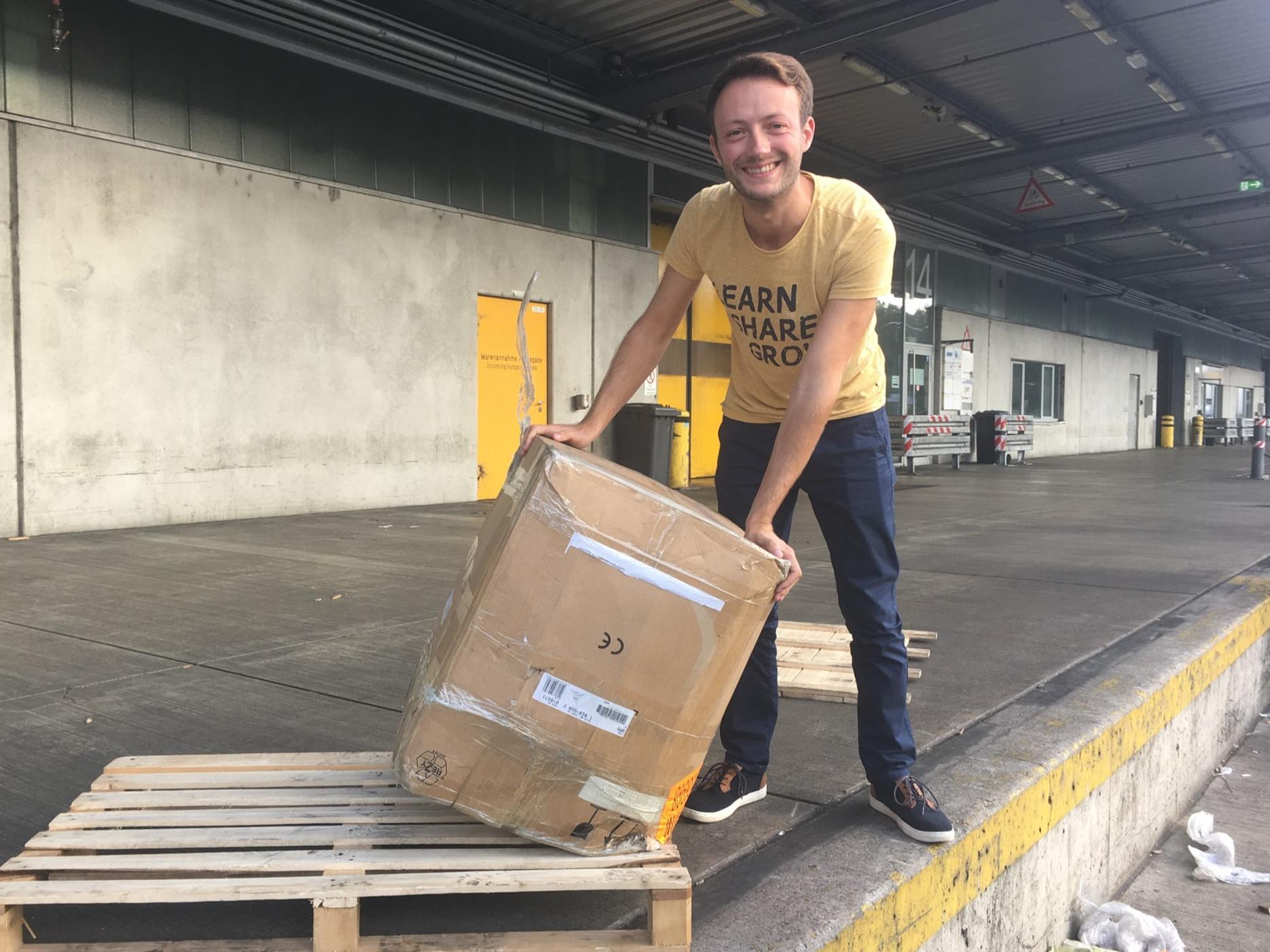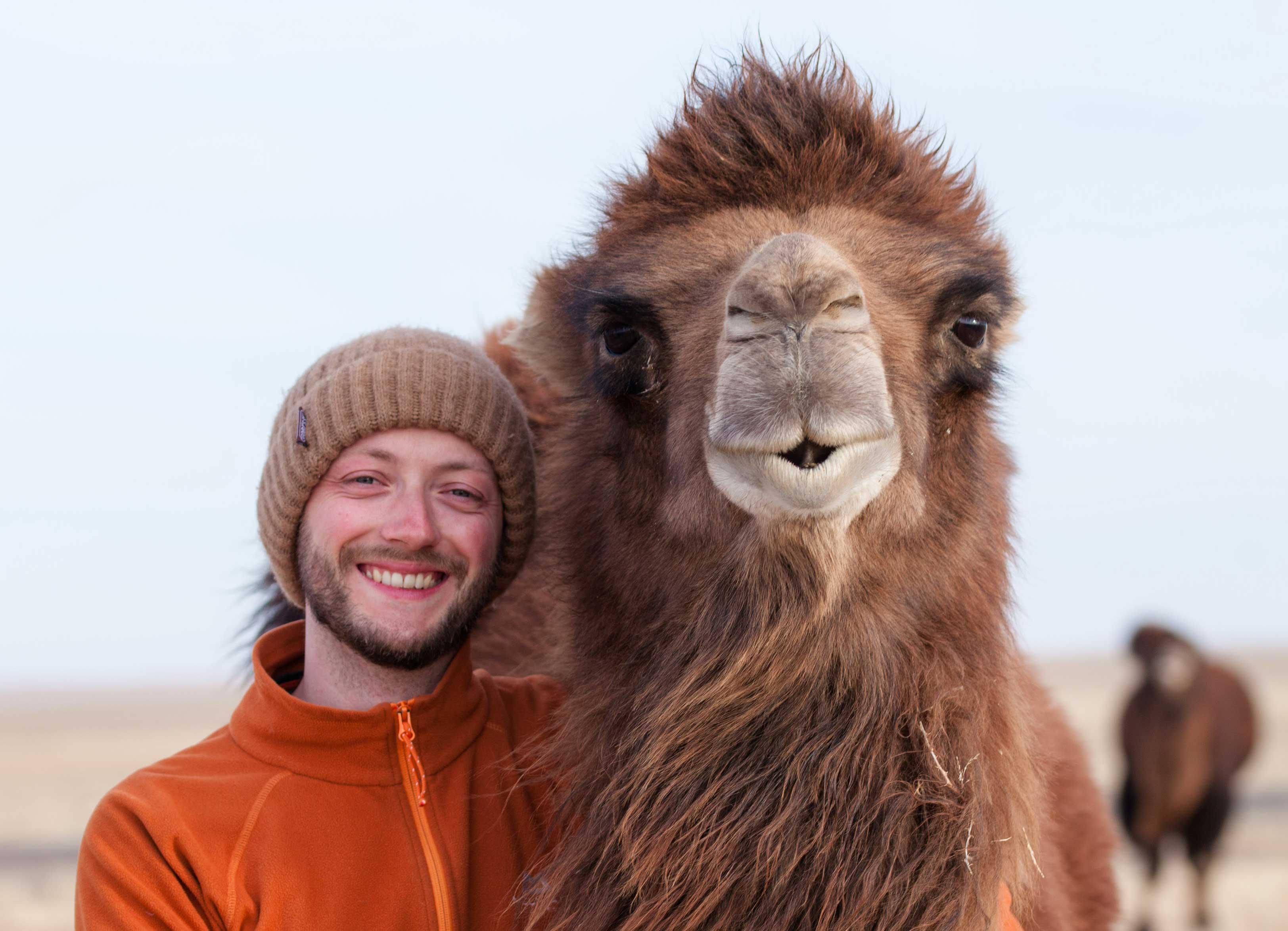 A playground during studies

At first, steppenstrolch was an exciting project alongside university studies - after all, how often do you get to start a business? There were many problems to solve and questions to answer. However, the principle was that most difficulties could be overcome with a little online research, creativity, and asking the right questions to the right people. Support from friends as well as feedback from our first customers was great motivation and helped to further grow the company.

At the end of Maltes studies, a big question arose: What to do with the socks business? After giving it some thought, his decision was made in favor of the startup - our story was to be continued. In July 2020, Malte joined forces with his friends Lennart and Markus and transformed the business into the company Steppenstrolch GmbH. Three months later, we opened our first store in the beautiful city center of Aachen. Our joyful logo welcomed the people of Aachen when entering Wirichsbongardstraße.

New Name - Same Mission

The first year since the opening of the store was marked by lockdowns and Covid protection measures. Processes and work structures had to be put in place to meet the demand for warm wool products. When the lawyer's letter came in February, everything briefly hung in the balance. But we decided on a name change and a new logo.

Behind steppenstrolch is no longer just a camel, but the whole herd of fluffy camels, sheep and yaks. The steppenstrolch, our fictional mascot embodies them, how they do not let themselves be diverted from their path despite headwind and icy cold.
Our vision is to make fluffy, warm and fairly produced wool products from Mongolia known and popular across Europe. It is our aim to be a company that is fair to all stakeholders. This begins with the animals, who can enjoy their life in the wild, and includes fair wages for manufacturers, as well as fair working conditions for our employees.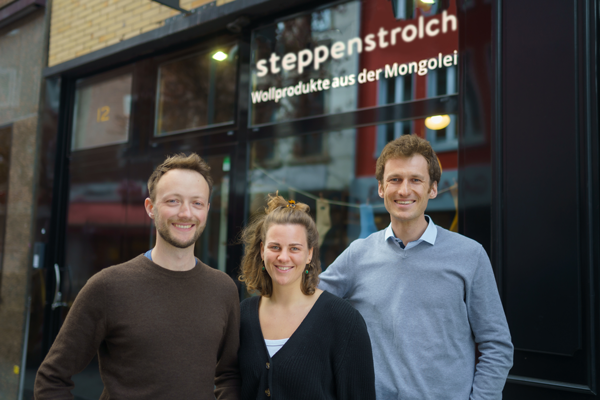 To install this Web App in your iPhone/iPad press
and then Add to Home Screen.