The term sustainability is mostly based on the Brundtland definition. According to this definition, our present generation must meet its needs in such a way that future generations are not endangered in meeting their needs. This involves justice towards other people of the present and future generations, as well as towards the environment. Three dimensions are usually considered:


Environment (ecological)


Society (social)


Economy (economic)

Accordingly, a product is sustainable if it has been produced and traded in an ecologically, economically and socially just manner in accordance with the above description.

How we ensure sustainable production?

There are a variety of reasons for this, with ecological, social and economic components often intermingling. Our products are produced by family businesses with about 100 employees in the capital of Mongolia. Compared to many Southeast Asian countries, Mongolia is not a "low-wage country". This is one reason why Mongolia exports mainly high-quality textiles - mass-produced goods are simply not worthwhile there. We are regularly on site ourselves and get a picture of the production conditions. We are also currently working on a complete scientific life cycle assessment of the individual products.

Mongolia is highly dependent on mining and the export of mineral raw materials to China. The textile industry offers one of the few alternatives for exporting products to the world market, while keeping the value added for production within the country. The sale of textiles provides a livelihood for herders, producers and employees throughout the value chain.


The animals live outside all year round and can move freely with their herd. The grass for the animals is freely available, so they do not need to be fed. They are only sheared once a year for wool production. The nomads' lives revolve around their livestock, as it is their livelihood, their capital, and also their retirement plan. In this way, people have lived in harmony with nature for generations. However, the traditional life of the nomads, and with it the traditional coexistence with the animals, is changing. More and more people are giving up this arduous life and moving to the city. An economic perspective for nomads is a prerequisite for this kind of life and thus for a long-term survival, for example of the domesticated Bactrian camels. Negative environmental impacts are mainly caused by the resulting greenhouse gas emissions. CO2 emissions arise mainly during the production of the socks, as well as during transport to Germany.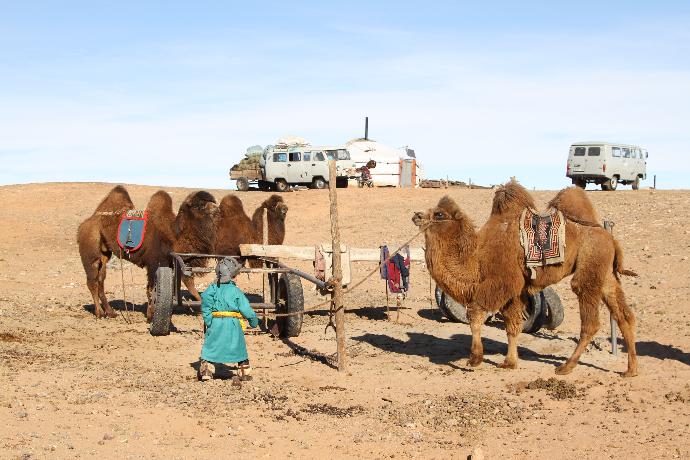 To install this Web App in your iPhone/iPad press
and then Add to Home Screen.